2018 Iheartradio Jingle Ball Top Moments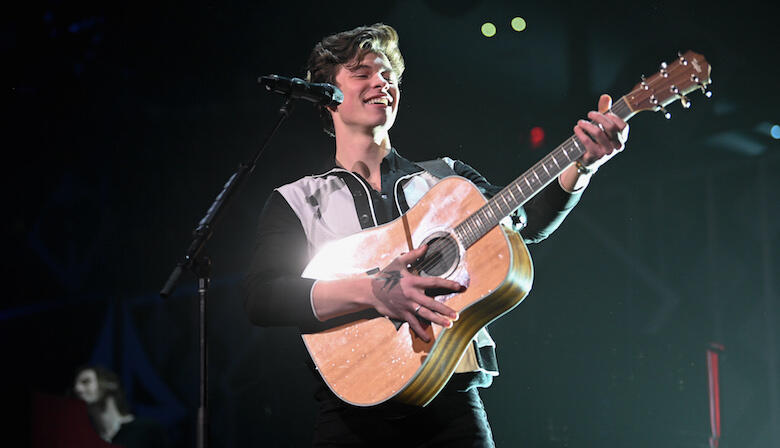 The 2018 iHeartRadio Jingle Ball presented by Capital One was the gift that kept on giving. 
Taking the stage at the Big Apple's iconic Madison Square Garden this year were superstars including Cardi B, Shawn Mendes, Camila Cabello, Calvin Harris, G-Eazy, Dua Lipa, Khalid with special guest Normani, Alessia Cara, Meghan Trainor, Bebe Rexha, Bazzi, Sabrina Carpenter, and MONSTA X plus more surprise guests and presenters.
Not only were there so many amazing performances on stage, there were also all of the unforgettable moments that happened backstage. From dance battles, to your favorite stars mingling and hanging out backstage together, take a look at all of the best moments from this year's iHeartRadio Jingle Ball below. Fans can also relive all of the amazing 2018 iHeartRadio Jingle Ball performances and more during an exclusive nationwide television special on The CW on December 16th at 8 p.m. ET/PT.
Shawn Mendes Gave His First Performance Following His First Grammy Nominations
There is nothing holding Shawn Mendes back. The same day the Canadian singer/songwriter found out he was nominated for two Grammy awards (his first Grammy noms ever!), he also played to a massive crowd at New York City's iconic Madison Square Garden during iHeartRadio Jingle Ball. During his set at Jingle Ball, Shawn performed a number of his biggest hits from his (now) Grammy nominated new self-titled album, as well as fan favorites from previous albums. Fans were treated to "Holding Me Back," "Lost In Japan," a "Use Somebody/Treat You Better" mashup, and "In My Blood." And, right before singing "In My Blood," he stopped to tell fans what a whirlwind day he had saying, "I feel like I've been walking on clouds all day. This is a perfect way to end the day."